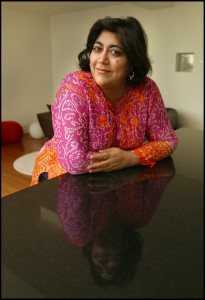 Gurinder Chadha is one of the UK's most proven and respected Film Director and Producers.
Her award-winning films – Bend It Like Beckham; Bride and Prejudice; Angus Thongs and Perfect Snogging, and others – have earned over $300 million. Her latest film – Viceroy's House, Starring Hugh Bonneville, Gillian Anderson, Huma Qureshi, Manish Dayak and Om Puri – released internationally on 3rd March 2017.
Her films have received Nominations from the Golden Globes, BAFTA, European Film Academy, and the Writers Guild of America.